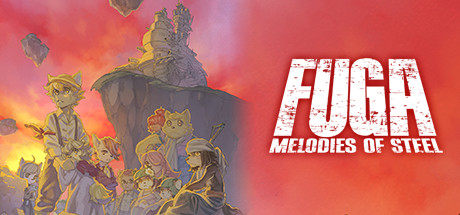 Fuga: Melodies of Steel is an RPG where you place children, each with their own unique characteristics and skills, at different gun turrets in a tank to fight against the enemy.
Fuga.Melodies.of.Steel-DARKSiDERS
Instructions:
1. Unpack, Mount or Burn!
2. Install! Copy crack to install dir. (Or let our installer do it!)
3. Watch our new (owncode) CRACKTRO in /DARKSiDERS on the .iso image!
4. Play!
5. If you enjoy the game, buy it. Devs deserve support!