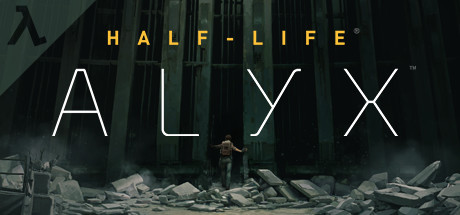 Half-Life: Alyx is Valve's VR return to the Half-Life series.
Half-Life.Alyx.VR-VREX
For more info go to : https://store.steampowered.com/app/546560/
Instructions
– Extract
– Burn or mount the .iso
– Run setup.exe and install
– Copy crack from VREX dir to installdir
– Play
Note : You need a VR headset in order to play this game. Follow the
above link to find compatible models. This release was successfully tested with an Oculus Rift VR.
---
Half-Life.Alyx.VR.Update.v1.2-VREX
For list of changes read included patchnotes.txt
– Extract
– Run setup.exe and install update
– Copy crack from VREX dir to installdir
– Play
You need the following releases for this:
Half-Life.Alyx.VR-VREX
---
Half-Life.Alyx.VR.Update.v1.4-VREX
For list of changes read included patchnotes.txt
– Extract
– Run setup.exe and install update
– Copy crack from VREX dir to installdir
– Play
NOTES: Use the following cmdline on your desktop shortcut to
load the game in VR mode.
hlvr.exe -vr -steam -noasserts -nopassiveasserts +map startup
You need the following releases for this:
Half-Life.Alyx.VR-VREX
Half-Life.Alyx.VR.Update.v1.2-VREX