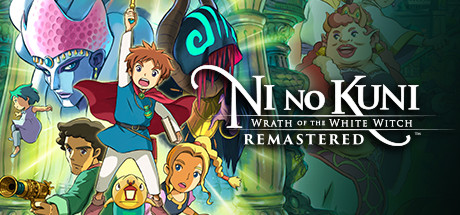 Journey back to the other world in Ni no Kuni: Wrath of the White Witch™ Remastered.
Ni.no.Kuni.Wrath.of.the.White.Witch.Remastered.PROPER-SKIDROW
Mirror #1 [Torrent] (23.89 GB)
Instructions
1. Unpack the release
2. Mount or burn image
3. Install
4. Copy the cracked content from the SKIDROW folder and into the main
install folder and overwrite
5. Block the game in your firewall and mark our cracked content as
secure/trusted in your antivirus program
6. Support the companies, which software you actually enjoy!
7. Remember to run game with admin rights – especially on drive C:
8. Play the game
9. Support the companies, which software you actually enjoy!
GREETINGS
PROPER NOTES
The CODEX release does not support controller gameplay with their crack
– ours does, just like the original!
VERY IMPORTANT:
1. CLOSE OFFICIAL STEAM CLIENT BEFORE RUNNING THIS GAME!
2. \"Gamepad settings\" menu in game is achieved by manually modifiying
steam_api.ini settings
3. If you want to keep the game savings stored for the future , dont
forget to backup steam_api,ini or write down AccountID(game saves
are locked using it).
IMPORTANT:
If you use an older ACME type controller(Dinput) , be sure to put it in
\"Analog\" mode(press \"Analog\" button between the sticks). Otherwise
right stick\'s command will overlap with ABXY buttons in digital mode.
In case you still encounter lags while playing without controller, set
EnableController=false in [GameSettings] in steam_api.ini
If you dont get the correct icons for your controller , modify
\"ControllerType\" setting in steam_api.ini
xbox360
xboxone
steamcontroller
steamcontrollerv2
dualshock
Another if, if you\'re using DS4Windows to mount your PS4 controller.
In DS4Windows, press \"stop\" which will stop the driver. then check the
box labeled \"Hide DS4 Controller\" and then press the button labeled
\"Start\" to start the driver back up. This will fix the issues with
conflicting controller drivers.